Some of our Past Adult Tours:
2018 China with Hong Kong Extension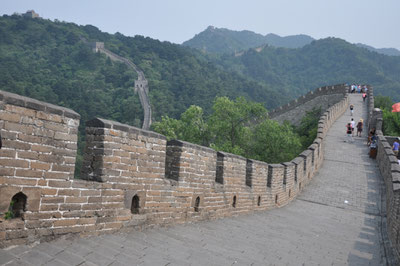 Our June/July 2018 14-Day tour of China included Beijing, Xi'an and the Terra Cotta Warriors, a 5-Day Yangtze River Cruise, a visit to the Chengdu Panda Breeding and Research Center, and Shanghai.  Half of the group added a two-day stay in Hong Kong.
2017 Ecuador/Peru/Galapagos Islands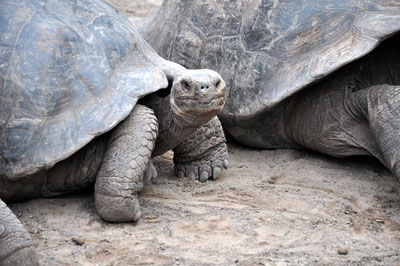 Our June-July 2017 Tour of South America began in Quito Ecuador, followed by four days exploring the Galapagos Islands.  The second half of the tour was spent in Peru, principally in Cusco, the Inca capital.  Then we traveled by train through the Sacred Valley to Machu Picchu, and spent the night in Aguas Calientes.
2015 Central European Tour
In June, 2015 we visited the countries of Poland, the Czech Republic, Austria, Germany, and Switzerland.  Highlights included:    Krakow, Wawel Castle,   excursion to Wieliczka Salt Mines, Auschwitz Concentration Camp, Prague, Prague Castle, St. Vitus Cathedral, Charles Bridge,  Pilsner Urquell Brewery Museum, Dinner Cruise on the Vltava River, Cesky Krumlov (Czech Rep.),Salzburg, "Sound of Music Tour" or the "Hohensalzburg Fortress" Tour, 
Munich, Dinner at the Hofbräuhaus, Castle Neuschwanstein,  Interlaken, Switzerland in the Swiss Alps, Schilthorn Mountain.
Pricing details of 12-day tour Poland to Interlaken:
$5164 for adults
July 2014 Kenyan Safari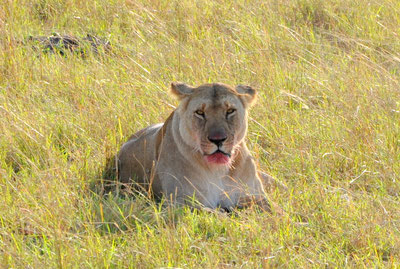 Our 2014 tour took us on a safari to Kenya Africa.  Sixty of us were divided into vans of six to explore Kenya, its animals and its people.  We stayed at three different lodges:  The Mara Sopa Lodge in the Masai Mara, Amboseli Sopa Lodge in Amboseli National Park, and Lake Nakuru Lodge near Lake Nakuru.  We timed the trip to coincide with the Great Migration, and saw literally thousands of wild animals each day, including zebra, wildebeast, elephants, lions, cheetahs, hippos, rhinoceros, baboons, monkeys, hyenas, warthogs, and others.  Many of the group participated in an optional hot air balloon ride one day out over the Serengeti, followed by a champagne breakfast in the bush.
If there is enough interest, we plan to do this trip again in a few years.  Please let us know if you are interested!
2012 Ireland, Wales, Scotland and England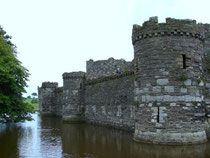 Our June 19, 2012 tour began in Ireland when 28 members from Clearfield, Jefferson and Elk Countries flew to the Emerald Isle.  We started with a trip around the Ring of Kerry, southern Ireland's most beautiful scenic drive.  Of course we stopped in Blarney, where we had the chance to climb the circling staircase to kiss the famed Blarney Stone and visit Blarney Woolen Mills.  Then on to Waterford Crystal for a demonstration and shopping time.  Last stop on the Emerald Isle was Dublin, featuring Trinity College and the Book of Kells.
We crossed the Irish Sea by ferry and arrived in Wales, surrounded by sheep country, rock walls and castles.  We visited Beaumaris Castle, and during our free day in Llangolen, some of the hardy travelers climbed to Castell Dinas Bran, dating back to the 1200's.  From Wales we went on to England's Lake District to visit Rydal Mount and Dove Cottage, both homes of British poet William Wordsworth.
The last few days were spent in Scotland, featuring Edinburgh with its castle and Royal Mile, plus St. Andrews, birthplace of the game of golf.  Our last day included a tour of a whiskey distillery. 
Adult price:  $4133 included hotels, two meals/day, flights, all sight-seeing, airport fees and tour guide.
*     *     *     *     *     *     *     *     *     *     *
June 2011 13-day Tour of France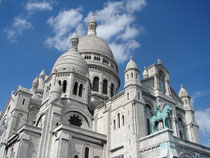 We started out in Paris with all the traditional sights, then headed north to Giverny, home and gardens of Impressionist painter Claude Monet.  From there we traveled up to the northern coast of France, stopping at Rouen before going on to Caen and Arromanches.  We had a whole day to experience the Normandy D-Day Invasion and follow the movements of the American troops who landed to liberate the French.  Highlights included the Arromanche beach itself, a museum, and the American and German cemeteries.
Sea-side towns of Honfleur, St. Malo, and Mont St. Michel followed on our itinerary; each one full of breath-taking scenery and scents as we enjoyed French cuisine at every stop.  A visit through the Loire River Valley took us to the chateaux Chambord, Chenonceau and Amboise.  We especially enjoyed an underground dinner in a troglydyte grotto with French wines to accompany our meal.
Our final stop before arriving back in Paris was in Chartres to visit the famous gothic-style cathedral there.  Back in Paris, we spent an afternoon at the Louvre art museum, and went to the top of the Eiffel Tower just at sunset to see Paris all lit up at night.
The total cost of this tour was $3,899, which included all flights, hotels, most meals, tour bus, admission fee to all places on itinerary, and our tour guide.
*    *     *     *     *      *     *     *     *     *     *    
June 2011 11-Day tour of Northern Italy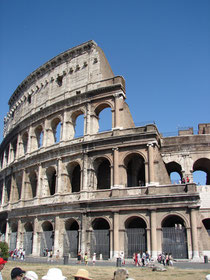 In June, 2009, 69 travelers, mostly from DuBois and Clearfield, spent 12 days visiting Rome and northern Italy.  We started in the Lake Como area and enjoyed the Italian Alps as we explored beautiful Bolzano in the German-speaking part of Italy.  In Bolzano we learned about Ötzi the iceman, discovered high in the mountains near the Austrian/Italian border after a mysterious death over 5,000 years ago. 
From there we headed south, stopping in Verona en route to Venice, complete with St. Mark's Square, the Doge's Palace, and of course, gondola rides.  We were able to observe a glass-blowing demonstration, and most of us purchased at least a few pieces of Venetian Glass. 
After Venice we spent a few days in Florence, visiting Michaelangelo's statue of David at the Accademia.  Some of us took an optional tour to Pisa before returning for a Tuscan dinner, complete with Italian wines, music and dancing.
Then it was on to Siena and Assisi before arriving in Rome, where we visited the Colosseum, Roman Forum, Vatican City, Sistine Chapel, and the Catacombs. 
Total price of this tour was $3,500.
*    *    *    *    *    *    *    *    *    *    *    *     *    *    *
Other Adult tours we have taken:
2006 Australia and New Zealand
2004 Italy, Greece, and a Greek Island Cruise
2003 Ireland, Wales, Scotland and England