Come explore the world with us and EF Tours!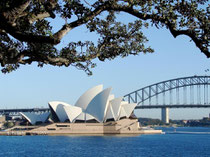 Our Adult/Family tours (10-16 days usually)
These tours are limited to adults and families (no teen-age students traveling without an adult relative), but the primary travelers are aged 25-75.  (Older travelers are welcome if physically independent and able to walk up to a mile or two at a time on fairly level terrain.)  Experience the wonders of the world and allow EF's adult version "Go Ahead Tours" to worry about all the airline reservations, hotel accommodations, most meals, and a multi-lingual tour guide.  Each day will allow some personal free-time so you can get away from the group and explore on your own.  Travel in a modern, air-conditioned tour bus with others from the tri-county area.  We offer two pre-trip meetings to prepare you for everything that you will need to know to have the experience of a lifetime!  Many of our travelers come from states other than PA, and arrange their own transportation to our airport of departure, which is nomally Dulles International, just outside of Washington DC. 
My husband and I select one of Go Ahead's establised tours (usually at the request of our regular travelers), or we write our own customized itinerary and  Go Ahead Vacations (Adult division of EF Educational Tours, beginning with the summer of 2019) makes all arrangements for the flights, hotels, tour bus, most meals, and our multi-lingual tour director.
References available upon request.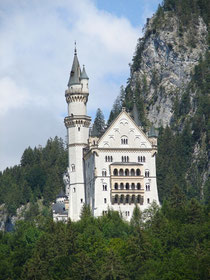 Our Student tours to Germany, Austria and Switzerland
Due to my retirement in June, 2018 our June 2016 tour was our last student tour.