Come explore the world with us and EF Tours!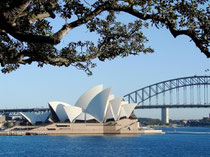 Our Adult/Family tours (10-13 days usually)
These tours are limited to adults and families (no teen-age students traveling without a parent), but the primary travelers are aged 25-75.  (Older travelers are welcome if physically independent.)  Experience the wonders of the world and allow EF Tours to worry about all the airline reservations, hotel accommodations, most meals, and a multi-lingual tour guide.  Each day will allow some personal free-time so you can get away from the group and explore on your own.  Travel in a modern, air-conditioned tour bus with others from the tri-county area.  We offer three pre-trip meetings to prepare you for everything that you will need to know to have the experience of a lifetime!  References available upon request.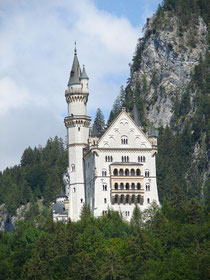 Our Student tours to Germany, Austria and Switzerland
Due to declining enrollment and lack of interest, our June 2016 tour will be our last student tour. 
Our student tours usually last between 9-10 days, and visit the German-speaking region of Western Europe.  Tours are open to my students, their parents and relatives, and, if there is still room available, other CHS students, if they can provide three letters of recommendation to vouch for their personal character and behavior.  We sometimes open the tour to other members of the community if there is space.  Cities we've visited in the past include Berlin, Munich, Salzburg, Innsbruck, Oberammergau, Rothenburg, Interlaken, Geneva, and Lucern.  Some of the amazing sites we've seen include Castles Neuschwanstein and Herrenchiemsee, cable car trips up to the top of Mt. Pilatus and the Schilthorn in Switzerland, and walking into a glacier in the Swiss Alps.  We've seen the Berlin Wall both before and after it fell in 1989. In 2013, we visited the Wartburg Castle, and saw the room where Martin Luther translated the Bible into German.
My husband and I write the itinerary and EF Educational Tours makes all arrangements for the flights, hotels, tour bus, most meals, and our multi-lingual tour director.  Students have a wonderful opportunity to try out the German they have learned in class in every-day situations, and to meet native Germans and experience German culture. In addition to what they learn in class, we hold three pre-trip meetings to prepare students and their families for what they need to do in order to have a successful, fun and rewarding trip.